Don't flush the secret to sustainable agriculture down the toilet!
Published 21 juni, 2021
In the apartment buildings of tomorrow, the lowly toilet is set to contribute to reduced emissions and more sustainable agriculture. A new system from researchers at the Swedish University of Agricultural Sciences (SLU) transforms urine into nutrient-filled pellets that could replace today's mineral fertilizers.
Today, almost 80 per cent of the world's wastewater is flushed into watercourses and the sea – entirely untreated. This has resulted in growing over-fertilization and a lack of oxygen in the oceans. Around three billion people in the world are not connected to a piped-sewer network, nor is it physically possible to connect them.
Not only is flushing our waste into water courses causing pollution of our oceans, it is also wasting valuable nutrients that could be used to benefit local agriculture. In particular, urine could provide our agricultural systems with sustainable fertilizer that is readily available and environmentally friendly.
"We have a solution that provides an improved sanitation solution for the world's population at the same time that it produces fertilizers that can be used directly in today's agriculture," says Björn Vinnerås, professor of recycling technology at the Department of Energy and Technology at SLU.
The researchers have developed a solution to treat source-separated urine. The urine is collected using newly designed urine-diverting toilets. Urine is treated and dried in a container and turned into an powder.
This can then be formed into pellets and used in the same ways as existing mineral-based fertilizers. If the technology was introduced to all Swedish households, it could replace one third of today's fertilizer imports.
"We don't quite achieve the same nutrient levels as industrially produced fertilizer, so you need to use about a third more. But farmers can use the same equipment to spread the pellets as they do today."
Unexpected solution
Vinnerås has worked with urine management at SLU since the late 1990s. Even then, there was interest in extracting nutrients from urine, but enthusiasm for this work subsided as it became apparent how much urine was needed.
"Every person produces up to 500 litres of urine a year, which makes it difficult to transport from cities and store. Although it is possible in countries such as Sweden, the necessary resources are unavailable in less developed countries."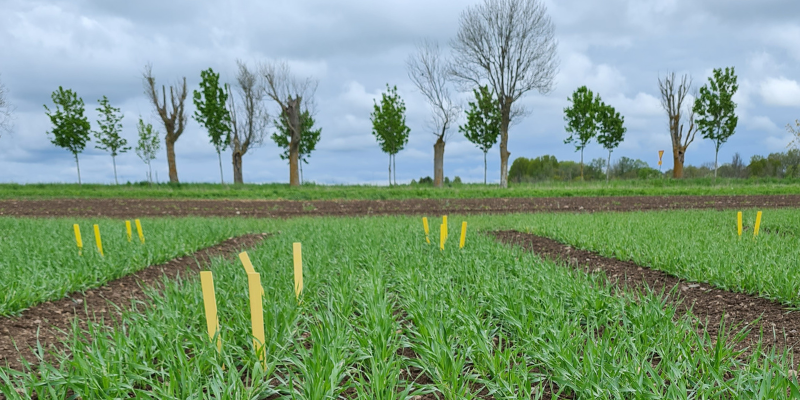 The research team quickly realized that they needed to remove water from urine – but how? The answer turned out to be in a urinal in Burkina Faso which, unlike so many others, did not stink of ammonia. The urinal's storage tank turned out to contain not only urine but also ash, which prevented the nitrogen compound urea from breaking down. This triggered the idea of developing a process that first blocks the breakdown and then removes water from urine. The result is a dry powder with a relatively high content of nitrogen, phosphorus and potassium – perfect as fertilizer.
The idea was simple but required many years of research, partly to clarify what the best way was to prevent decomposition. There is now a solution that increases the pH value in urine before it is dried. One and a half liter of urine is converted into roughly 20 grams of powder that contains up to 15 per cent nitrogen, one per cent phosphorus, and four per cent potassium.
After the publication of their research findings demonstrating advancement in urine treatment processes, interest in the development of urine treatment technology soared. This prompted the idea of starting a company – Sanitation 360 – to develop and launch their product.
First installation in Malmö
The first installation of the toilet system was at the head office of the municipal waste company VA SYD in Malmö, southern Sweden. The urine-treatment system is connected to a new form of urine-diverting toilet developed by EOOS and manufactured by Laufen with the support of the Bill and Melinda Gates Foundation, and supplemented with the SLU's researchers' urine-treatment technology.
"The end-product – a dry fertilizer ready for use – is collected in a hidden container," says Jenna Senecal, researcher and founder of the company together with SLU colleagues Prithvi Simha and Björn Vinnerås.
In 2022, two more toilets will be installed in development areas in the Skåne area. The goal is to establish a solution that can be implemented at scale.
Today, there are over 150 000 urine-separated toilets installed in Sweden. The vast majority are in holiday homes. To make the step to new-build apartment buildings, bold and far-sighted developers are needed," says Senecal.
"We've encountered a degree of push-back from architects and developers who say that our technology is not yet mature. Having said that, this is the sort of resistance people with new technologies always face," she says.
Senecal is putting her faith in the ongoing shift in perspectives regarding the use of urine-separated toilets. It comes with the growing recognition that in order to create a more sustainable society, we must prioritise managing our natural resources in more circular ways.
"Wastewater is already recycled in many other countries, including as a fertilizer. Circular thinking results in new solutions, especially through the development of a more circular economy. "
The solution also reduces the need for new and larger treatment plants in cities as it dramatically reduces the amount of wastewater from households. France is one of the countries that has already introduced regulations in this area, and where one million urine-separating toilets are to be installed in new buildings.
"This is where our technology can be used to manage urine in a way that makes it easy to treat and transport and contributes to a more sustainable agriculture sector," says Senecal.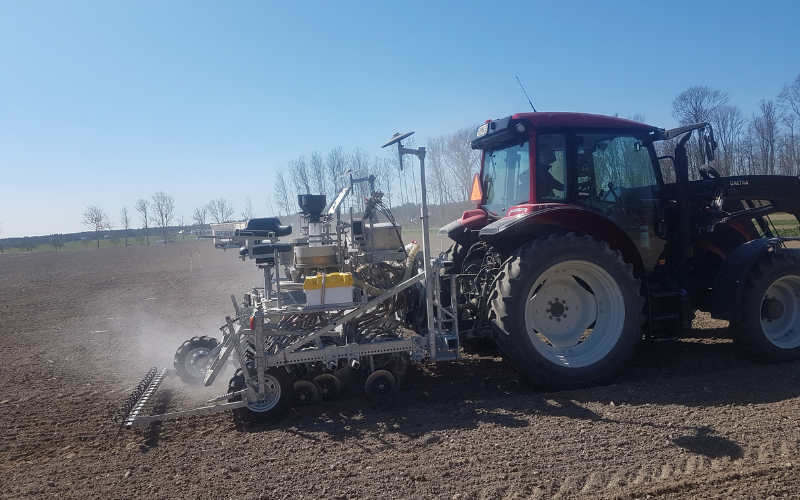 Sustainable agriculture
Today, Swedish agriculture is entirely dependent on imports for mineral-based fertilizers. This is set to change, however, as the world's stocks of phosphorus are fast running out, meaning that finding processes to recycle phosphorus are high on the international agenda.
"If this year's imports of mineral-based fertilizer were to be stopped, the size of Sweden's harvest next year would collapse by about 80 per cent," says Vinnerås.
There is now large amounts of published research on the use of urine as a fertilizer, says Prithvi Simha.
"If we can show that our product works as well as traditional ones, it will be welcomed by the agriculture sector, which prefers dry products. We have already conducted a number of experiments in greenhouses that show that our product is equivalent to existing ones," says Simha.
These trials will be followed up in the summer with a large-scale trial of fertilizer pellets on barley fields used in brewing beer. In addition, a major pilot is planned in Durban, South Africa, where over 80 000 urine-separating toilets are already installed. With the help of a Vinnova grant, Sanitation 360 will investigate how they can best develop their business model for an international launch.
The company is currently one of four SLU projects on IVA's 100 List of academic research projects with the potential to increase innovation and competitiveness in business. But is Sweden really the right country to launch the technology, a country that already has well-developed water and wastewater management?
"Absolutely. We need to demonstrate that we're choosing this technology ourselves – this is not a poor man's alternative. Rather, it is a technology that points the way towards more environmentally-friendly wastewater treatment and a more sustainable society," says Vinnerås.
---
Written by Magnus Trogen Pahlén
June 2021
Share
Co-creation!
Do you miss something here? Would you like to contribute? Please let us know: urbanfutures@slu.se