The power of design and landscape perspectives
Published 26 oktober, 2021
Landscape architecture, in research and practice, is a field with potential to greatly influence and strengthen urban transformations and sustainable development. We met with Gunilla Lindholm, associate professor in Landscape Architecture at SLU, to hear more about this – often neglected – potential.
Our world is facing accelerating environmental challenges and we are struggling to achieve the global sustainability goals. Why should municipalities and business operations hire a landscape architect to strengthen their sustainability work?
– Because a landscape architect is trained in holistic thinking and works with multiple time perspectives and in multiple scales. They relate units to entireties in a variety of urban, and peri-urban landscapes, says Gunilla Lindholm. Landscape architects know more than most experts about the different urban structures and flows and how they interact – not least because they are trained in communication and collaboration.
We do not hear much about incorporating landscape perspectives when tackling urban sustainability challenges, how come?
– It took me myself many years to understand why the broad knowledge of landscape architecture, together with its core of design training, holds such potential. In our specialized society, landscape architecture is still an anomaly. Even in a time when transdisciplinarity and cooperation are on everyone's agenda, there are few others who can actually transform these agendas. Not only through collaborative thinking, but also through the design of actual new surroundings.
You talk to technicians, ecologists, geologists, sociologists and environmental psychologists. How are you able to understand their 'language' and translate their knowledge into designed practice?
– Well, a landscape architect has to know a little about a lot. We are constantly expanding our knowledge base, understanding problem areas from a multitude of research fields. We also know where and how to search for facts, methods and expertise.
Sustainability researchers and policymakers often emphasize that we already have great amounts of knowledge; that too much research remains unimplemented, never reaching practice. Why is that the case?
– Mostly because the practices have not been organized in a way where this knowledge is possible to use. In short, the hurdles can be called silos and hierarchies, says Gunilla. Authorities on national, regional and local levels are sorted in differentiated societies without communicating with each other.
"Landscape architecture is a transdisciplinary field of knowledge."

How can we go beyond these boundaries?
– Well, it needs a lot of human courage and determination, and this is not necessarily encouraged in our urban practices, whether it is planning and land management, law or societal economy. The "three pillars" of sustainability themselves are an example of separation instead of integration of issues. Landscape architecture is a transdisciplinary field of knowledge. Academia and professional practice have always been close and several disciplines have always been involved. So, landscape architecture synthesizes knowledge by design.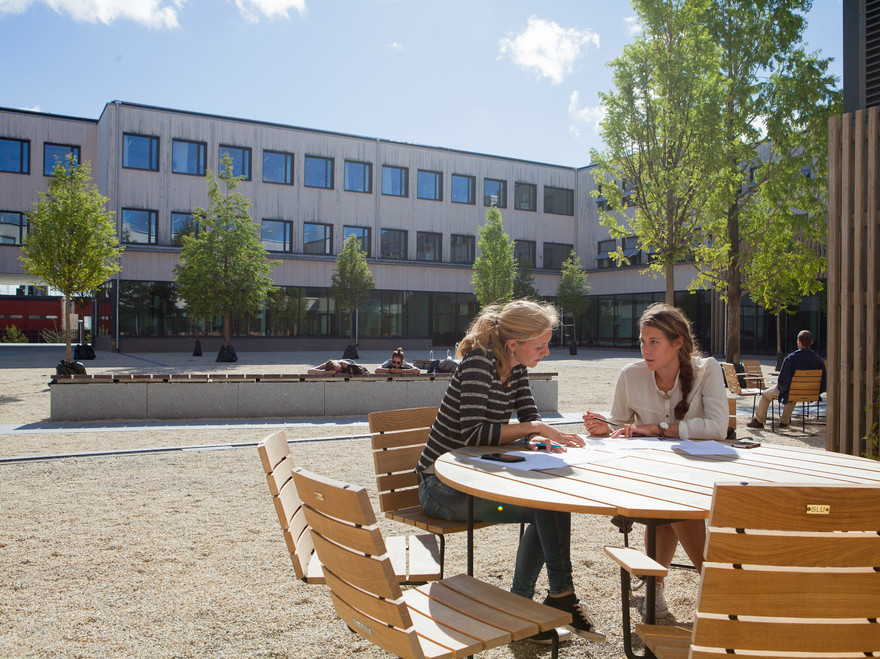 In your research, you point out the need for design perspectives in sustainable urban development. Do you have any examples of inspiring transdisciplinary projects?
– There are certainly a lot of projects to take inspiration from. I am thinking of abandoned harbors, where transdisciplinary groups are working hard with accomplishing sustainable urban landscapes – we have famous examples in Nantes in France and Amsterdam in the Netherlands. In Sweden, one brave and huge transdisciplinary work is taking place in Gothenburg Frihamnen, where the municipality collaborates with landowners, companies, consultants as well as inhabitants.

Are there any disappointments or difficulties?
– Since the shift of the millennium, many city planning projects and urban transformation projects have been labelled "sustainable" and many have also tried to be transdisciplinary, in search of new alternatives. These projects have given a lot of learning and experience, but also disappointments. Partly because building regulations, land regulations and laws have not been updated. Sometimes brave experiments are stranded due to the demands of authorities – even if the basic visions are the same. Very few people want to break security measures and take risks that might fail. On the other hand – landscape architects are often hired for "soft projects", with comparably low costs – with the right agreements, the risk money can be accounted for.
Some people are satisfied with a thorough and comprehensive policy document. You have emphasized the importance of seeing them come to life.
– Yes, it is on the ground that something starts to happen! There the visions and alternatives come to life. The answers to most of the professional questions of landscape architecture are not written in articles, they are actually built, for people to use. In order to save future generations, we have to change our ways of living. Research can point at what has to be changed – both in our ways of living, producing and consuming.
"It is about finding the spark that brings new ideas into life!"
Tell us about the power of design!
– Without design, there will be no actual, material and spatial alternatives, where these changes can be materialized. And we, the urban citizens, cannot change without incentives in our surroundings. And the other way around – our surroundings will not change without any change in how we organize them. Design is not about making new devices and certainly not about their shapes or how they are decorated. It is about finding the spark that brings new ideas into life! (as our professor emeritus Pär Gustafsson uses to say). In landscape architecture this means to make new sustainable surroundings possible and hopefully, thereby, to change ourselves into sensible resource users.
How can design and landscape perspectives help to connect urban and rural areas?
– The habit of linking a small site to a larger landscape, to relate units to entireties, I would say are skills much needed to link the urban and the rural in more sustainable ways. Also here, landscape architecture offers abilities that are not fully made use of, to find new rural-urban landscapes, probably different in different locations and contexts. SLU could really make a difference here: To merge agriculture, horticulture, ecology and geoscience, animal science, sociology and economy by means of landscape design, would mean to create new syntheses of in-house knowledge, resulting in unique alternatives to test in collaboration with landowners, planners and other actors.
The Landscape Architecture Programme at SLU is celebrating its 50th anniversary this year. What are your thoughts about the evolution of this field? How has it changed and what do you see in the future?

– 1980 – 40 years ago – there were in Sweden about a hundred practising landscape architects, mostly in the big cities. Today, we are several thousand. This is quite an expansion, and it means that society at large HAS discovered the potential in landscape architecture! SLU doubled the education of landscape architects in 1994. It was doubled again, a decade ago, into around a hundred new landscape architects examined annually – and there is no unemployment, every single one is needed.
What does this expansion mean?

– Many things! Maybe the most important is that it signifies a new direction, in municipal strategies for sustainable development, in comprehensive planning and in strategic choices for land use. Maybe the steps in new directions are short and small but are at least attempts to diminish resource exploitation, to stop the decline of biodiversity, to encourage mitigation of climate change effects. Landscape architects in these processes, with design at its core, means that the suggestions and alternatives reach beyond policy documents, that they are actually realized in space!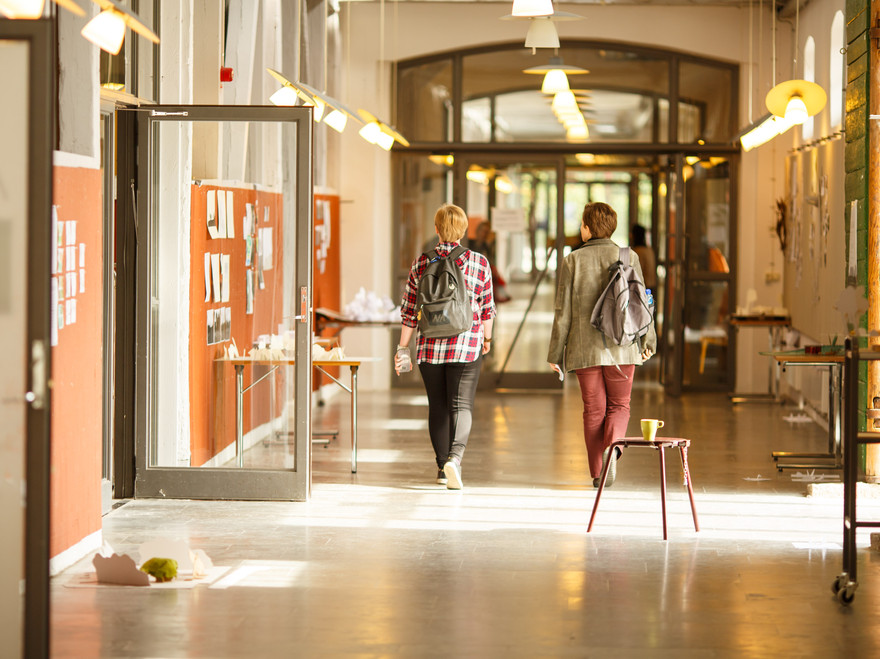 Landscape architects are still, at least in Sweden, a small profession compared to technicians, sociologists or economists. Where in lies the potential?
– Landscape architecture has the preconditions to change negative trends into positive ones. There are experts knowing everything about frogs or oxygen in lakes or how people behave in different urban settings – fine! Landscape architects know how to ask these experts for advice, in a precise way, to make use of scientific general knowledge, in site-specific design. Therein lies the potential – this profession will grow even more in significance, we have just not reached the critical mass needed yet.
One measure is of course to expand the Landscape Architecture Programmes, and SLU is now working towards a third programme in Umeå. In addition to more students and courses – what else can SLU do to develop research, education and collaboration in landscape architecture? How can we strengthen the skills needed to tackle future challenges?
– What SLU has not discovered, or acted on enough so far, are the possibilities to instigate the collaborations for sustainability already within the university. To work with sustainable implementation of the university's research already in-house. I also see a possibility to include conflict management, how to deal with goal conflicts. That's
an issue that needs more attention and something we can develop together with researchers in other SLU disciplines.
So – are we on the right track? One with many crossings and meeting points, where knowledge can be exchanged?
– Yes, I think so. We can serve society with sustainable research, including alternative urban landscapes! We can encourage and support design research as the art of realizing potentials, through synthesizing natural and social sciences related to land use and areal production as well as environmental protection with design of actual realizable sustainable landscapes. We have come as far as to organize the SLU Landscape network, as an umbrella for landscape research and education within SLU. This umbrella is also linked to the research platform SLU Urban Futures, where several important steps have been taken to involve other disciplines in landscape research. So – we are definitely on our way, and I see a bright new future for SLU.
---
Interview by Hanna Weiber Post
SLU Alnarp
October 2021
Share
Co-creation!
Do you miss something here? Would you like to contribute? Please let us know: urbanfutures@slu.se